AGSM-2DB/P-SMA
Omnidirectional mounting GSM antenna 2 dBi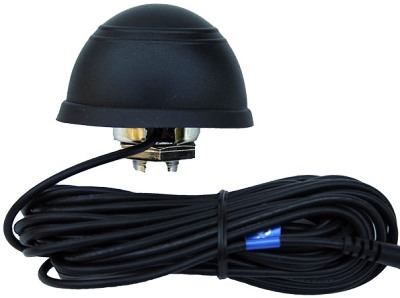 GSM antenna adapted by its construction for easy installation on a metal roof, cover, etc. Vandal-resistant mechanical design. The antenna is fixed to metal surfaces (box N, body, ...) using a cap nut into a hole with a diameter of 15 mm.

The antenna is designed for signal reception / transmission in GSM (2G) technologies in the 900/1800/1900/2100 MHz operating band

The antenna includes a 5 m cable terminated with an SMA connector.
Technical parameters
Gain: 2 dBi
Connector: SMA
Cable: 5 m
Technology: GSM
Mounting method: in a hole with a diameter of 15 mm
Polarization: linear
Impedance: 50 Ω
VSWR: <1.7: 1
Beam angle: H 360 ° E 30 °
Operating temperature: -30 ° C to + 80 ° C
Location: outdoor
Dimensions: 53 x 38 x 30 mm
Weight: 113 g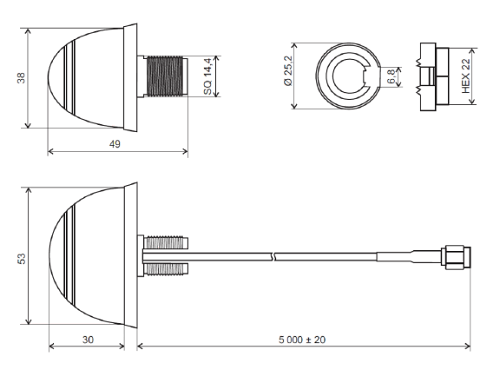 Antennas and extension cables