MOST4 - parameterization of devices from 2015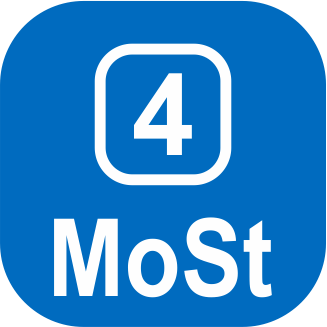 Program for setting the parameters of devices gradually placed on the market after 2015.
Parameterization of devices remotely
The application is primarily intended for use in a cloud environment, where the user does not have to install any software and can parameterize the devices remotely using a web browser and server services within Datahosting.

The online version is implemented in the form of a module on the CloudFM platform. It allows you to directly view the measured data in the form of graphs and tables.
Local parameterization in the field
For devices installed in locations without available connectivity or for devices without a communication module, a local off-line version of this product can be used, which is installed on a Windows or Linux operating system as a traditional desktop application. It is then possible to communicate with the device locally, eg via a connecting cable or wirelessly using Bluetooth communication, and to perform direct parameterization of the units.
Different modes of visualization of set parameters.
The user environment of the application is designed with regard to its use by experienced experts and professionals, as well as ordinary users without detailed knowledge of the structures of individual groups of parameters of the set device. The working environment of the application can be displayed in various visualization modes according to the user experience (tree mode and wizard mode).
How to get MOST4
The online version of the CloudFM MOST4 service is available to users of FIEDLER AMS devices via the CloudFM web portal. To access this portal, the user must first have an account set up in the cloud. After logging in to the account, the user will see the Device stations configuration tab, to which he has been assigned user rights for their parameterization.

An offline version of the MOST4 product is available in the software download center on the manufacturer's website.

The MOST4 program is not part of the standard delivery of the station.