Measurement of relative humidity and air temperature, rainfall, global radiating, atmospheric pressure, speed and direction of wind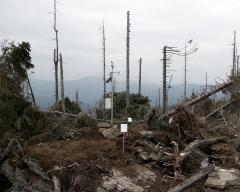 Our meteorological stations are characterized by variability, compactness, build-in GSM/GPRS module, low price and support of data processing on the server (data hosting).
Stations make use of universal telemetric stations M4016 which have 16 or 32 recording channels.
Via inputs can be connected:
rain gauge
3 temperature sensors Pt100 (four-wires models)
soil humidity sensors VIRIB or other sensors with output 4-20mA
atmospheric pressure sensor ATM1
Other sensors (see photo) are connected by a converter METEO, which communicates with the unit M4016 via serial interface RS485: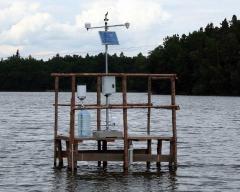 up to 2 pyranometers for measurement of global radiance parried from the earth surface
2 combined sensors of air temperature and relative air humidity RV12 which are in radiance covering
anemometer combined with sensor of wind direction W2
Other expanding of station inputs is done by module TEP-08. Each module contains 8 temperature sensors Pt100. The length of PUR cables is optional. It is possible to connect more modules TEP-08 with station M4016 by serial interface RS485. Each module TEP-08 can by distant from the station up to hundreds meters.
Moreover, it is possible to connect to the station M4016 other sensors such as water level sensors, sondes for measurement of qualitative water parameters:
Conductivity (ESV11)
pH (ESP11)
Dissolved oxygen (ESK11)
Meteorological stations can be charged by a small solar panel, thanks to low current consumptions of the station M4016.