Monitoring of soil humidity and temperatures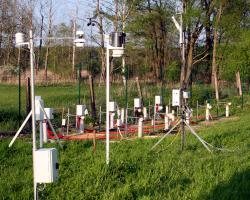 Soil humidity and temperatures are usually measured within the frame of installation of the meteorological station or irrigation system.
For scientific purpose, we delivered to Jihoceska University several stations equipped only with temperature and soil humidity sensors VIRIB. This whole combination is cheap and allows to monitor a large number of measured places together.