ESK11 - dissolved oxygen sensor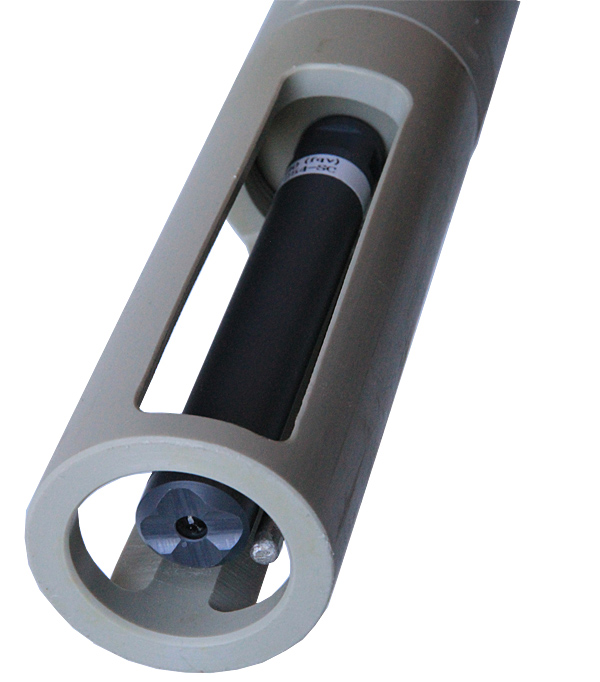 Possibility of direct connection of the sensor to the M4016 unit (H7, H3, E2) via the RS485 serial interface under the FINET communication protocol
Robust design with replaceable sensor, sensor length from 50cm to 2m (standard 170 cm)
Lower price compared to the M2001-EK set, calibration from the M4016 unit or from a PC
Possible connection of several sensors to one M4016 station via one RS485 bus
Reliable and affordable sensor with a long service life
Sensor characteristics
The ESK11 rod sensor contains its own microprocessor measuring unit, which provides measurement and temperature compensation of dissolved oxygen and communicates with the environment via the RS485 bus under the FINET protocol. Therefore, the sensor can work both with the M2001-E calibration unit and directly with the M4016 recording unit, which also contains a program procedure for sensor calibration. This can be advantageously used when measuring dissolved oxygen in the field and wherever the calibration unit would be difficult to place or where it is necessary to keep the purchase price of the measuring assembly low.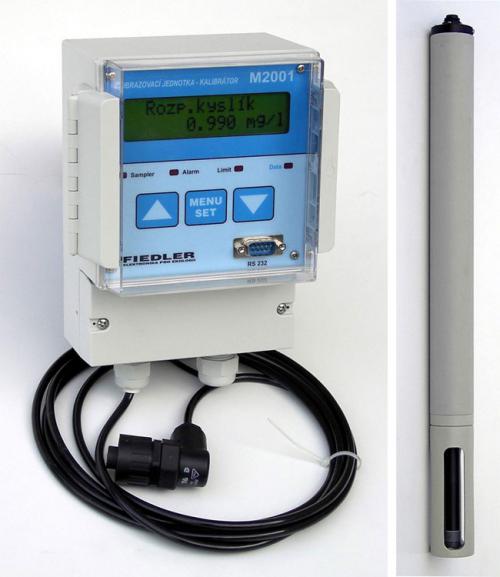 Connecting multiple sensors to the control unit
The adjustable sensor address allows up to 12 ESK11 sensors to be connected to one RS485 bus. As standard, a 5 m long connection cable is supplied with the sensor, terminated on one side with a connector with high IP67 protection. The length of the connecting cable can be extended up to 500 m.
Measuring sensor
The sensor in its lower part under the removable cover contains the oxygen number OC 254 from the company THETA 90.
Základní parametry

| | |
| --- | --- |
| Parameter | Value |
| Measuring range | 0 to 30 mg/l |
| Measuring temperature range | 0 to +50°C |
| Sensor current signa | 0 to 100 µA |
| Temperature compensation range | 0 to +50°C |
| Typical measurement accuracy | < 1% ± 0,3mg/l |
| Resolution | 0,001 mg/l |
| Temperature measurement accuracy | ± 0,3 °C |
| Supply voltage | 10 - 24 VDC |
| Current consumption | typ 20 mA |
| RS485 communication bus | RS485, FINET protocol, baud rate 2400 Bd. |
| Galvanic separation | R>500 MΩ, Umin >1 kV |
| Sensor material | hostalen |
| Sensor dimensions diameter | diameter 63 mm, length from 50 to 200 cm |
Electrochemical measurement of dissolved oxygen