4310 Precise ultrasonic anemometer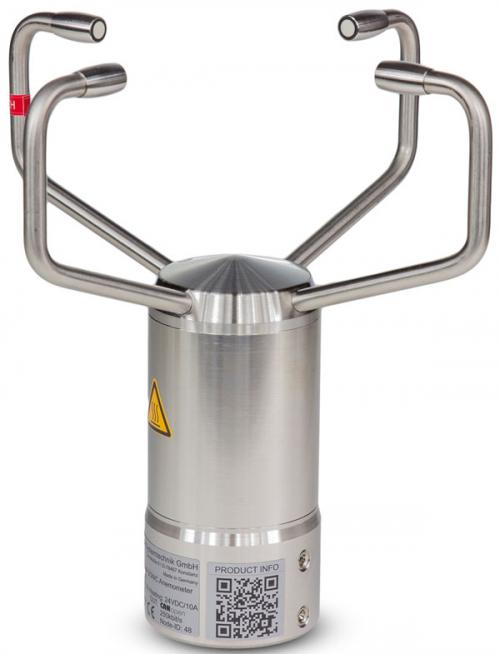 Highly accurate ultrasonic anemometer with RS485 output compatible with FIEDLER recording units
Robust design of the device without moving parts
High measurement accuracy given by optimized aerodynamic design of ultrasonic sensors
Supply voltage in a wide range of 9 to 36 VDC
Variant design with outputs RS422, 0..10V, 4-20 mA, CAN, ...
Optimized design
The design of the mechanical design of the ultrasonic anemometer was also made with the help of SW simulation. As a result, turbulence occurring on ultrasonic transducers was minimized.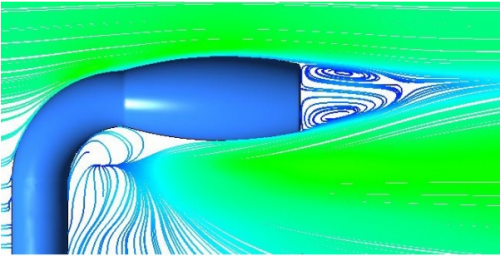 Reducing turbulence to a minimum resulted in a maximum increase in the accuracy of wind speed and direction measurements.
Application
- Professional weather stations
- Intelligent building management (heating, clinization, ventilation, ...)
- Industrial buildings and security of building structures
- Science and research - environmental monitoring
Technical parameters
| | |
| --- | --- |
| Parameetrs | Value |
| WIND SPEED MEASUREMENT | |
| Measuring range: | 0..75 m/s (0..85 m/s; 0..90 m/s) |
| Measurement accuracy: | ±0,1 m/s for v≤5 m/s; ±1,5% from the measured value for v>5 m/s |
| Starting threshold: | 0,1 m/s |
| Resolution: | 0,1 m/s or 0,01 m/s |
| MEASUREMENT OF WIND DIRECTION | |
| Measuring range: | 0..359° |
| Measurement accuracy: | ±1° |
| Resolution: | 1° or 0,1° |
| AIR TEMPERATURE MEASUREMENT | |
| Measuring range: | -55..+70 °C |
| Measurement accuracy: | 0,5 K |
| Resolution: | 0,1K or 0,01K |
| DATA OUTPUT | |
| Serial communication: | RS422 full duplex / RS485 half duplex (1200..115200 Baud) |
| Analog output: | 0/4..20 mA nebo 0..10V (16 bit) |
| Protocol: | ASCII / MODBUS / NMEA |
| OWER SUPPLY AND DIMENSIONS | |
| Power voltage: | 9..36 V DC / 100 mA; 24 V DC (+15%; -50%) |
| Dimensions: | diameter 220mm, height 221 mm |
| Material: | stainless steel V4A |
| OTHER PARAMETERS | |
| Weight | 1,4 kg |
| Cover: | IP67 |
| Operating temperature range: | -55..+70 °C (with additional sensor body heating) |
Wind speed and direction sensors