For research and scientific purposes, it may be important to monitor, record and transmit to the Internet measured values obtained above and below the surface of lakes, reservoirs and ponds.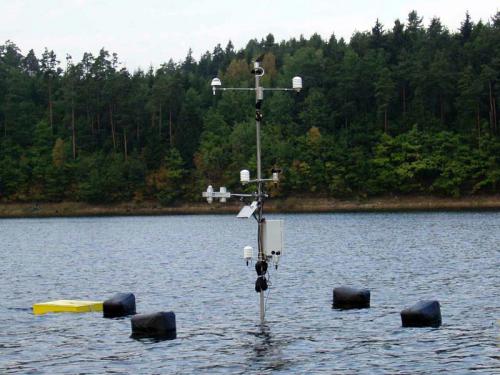 An example of such a floating weather station may be the assembly in the figure, which measures the speed and direction of wind above the surface, the intensity of incident and reflected solar radiation, relative humidity and water temperature at different depths in several levels.

The station is equipped with a telemetry unit H7, which is permanently charged from a small solar panel. Up to 96 recording channels of the unit allow further expansion of the number of sensors and sensors, such as water quality monitoring.
Meteorological and snowpack measurement stations