Level measurement in boreholes and remote data collecting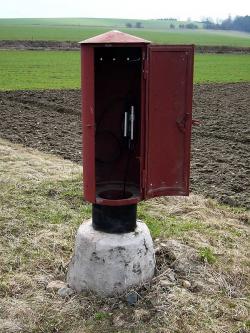 Small telemetric station STELA is very suitable for data collecting from objects without line voltage. Usual interval of data transfering is one day.
One of these objects is a borehole in which water-level, temperature and conductivity are monitored.
We have delivered roughly 200 measuring sets which contained STELA station and immersion pressure sensor of water-level. A part of the delivery is also a rustless holder for the station.
Characteristic of this measuring configuration are: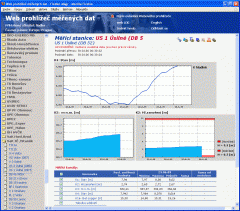 Running time up to 8 years without battery changing
Narrow robust box made from stainless steel
Data display on the server (for example graphs of distance of water-level from well head, above sea level in boreholes, etc.)
Full parameterisation of the station via the Internet and software MOST
Absolutely service-free running