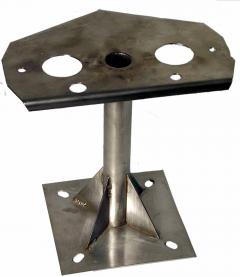 The S301 and S201 stands are designed for easy and convenient installation of the selected type of rain gauge in a horizontal position 1 m above the surrounding terrain. The stands are made of stainless steel and with their robust construction they ensure a stable and attachment of the rain gauge even in strong winds.
The delivery of the stand can also include a concrete tile measuring 50 x 50 cm, which, thanks to its weight, firmly fixes the rain gauge even in strong winds. The tile is sunk into the ground so that its upper edge coincides with the ground - the sides are then held by the surrounding soil.
The delivery of the stand also includes a set of mounting stainless steel screws both for attaching the rain gauge to the stand and for attaching the stand to a concrete tile or other solid foundation at the installation site.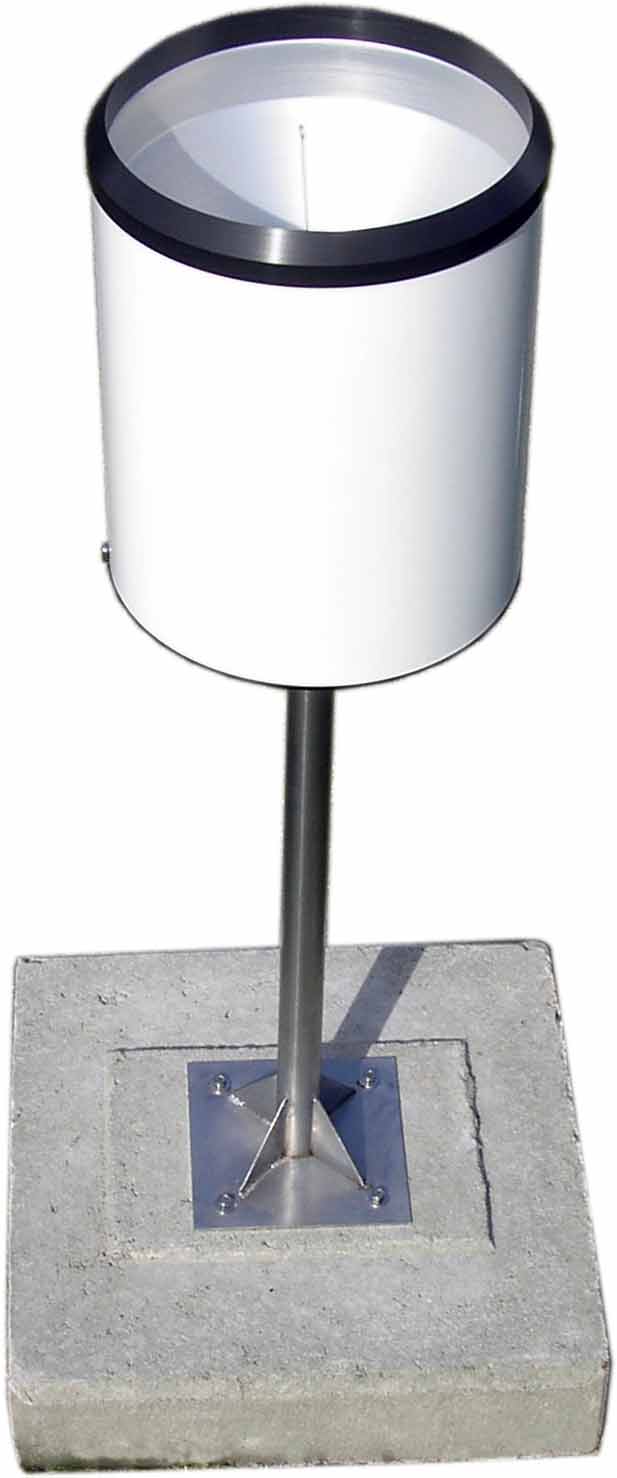 The height of the stand is different for each type of rain gauge and ensures that after installation the upper edge of the rain gauge will be placed the usual 100 cm above the surrounding terrain. For some applications, for example when installing a rain gauge on flat roofs, where it is not possible to fix the concrete tile, it is advantageous to use a lower stand height, which ensures higher stability of the installed rain gauge. Such a shortened stand is also shown in the figure above.
In addition, each type of stand can be equipped with a holder for the registration and telemetry station. Usually rain gauges are installed with a small H2 or STELA telemetry unit.
Types of stands
A different type of stand is designed for each type of rain gauge. This is due to the different type of mounting of individual rain gauges and their different construction heights, if the height of the upper edge of 100 cm above the ground is to be observed.
Stand S201 is designed for rain gauges type SR02
Stand S301 is designed for rain gauges type SR03
Accessories for rain gauges