ELM1 - converter for electricity meter readings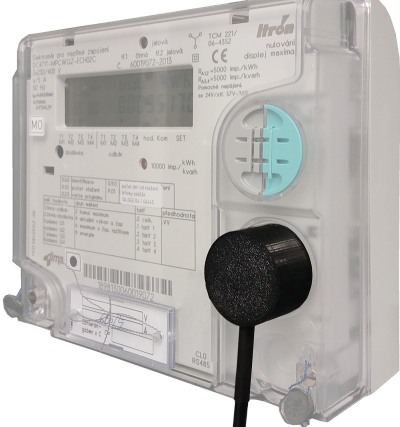 Characteristic properties
Universal converter head compatible with the communication protocol of most used electricity meters
Magnetic ring for quick installation of the meter head on the electricity meter
Reliable optical communication with the electricity meter
RS485 output signal under standard MODBUS RTU protocol
Low current consumption and wide supply voltage range from 5 to 28 VDC
Possibility of connecting several converters to one data network and to one telemetry station
Compatible with inputs of dataloggers and telemetry stations FIEDLER AMS
Extensive support in data processing on the manufacturer's server
Possibility of activating warning SMS from the connected telemetry station after reaching the preset limit values
Basic description
The ELM1 converter is designed for remote reading of electricity consumption. It can be used with electricity meters commonly used by energy distribution companies. Using the supplied cable, the converter is connected to FIEDLER data loggers via the RS485 bus under the MODBUS RTU protocol.

The ELM1 converter enables infrared data communication with electricity meters according to the ČSN EN 62056-21 standard in the C protocol mode, which defines bidirectional data exchange with communication speed switching.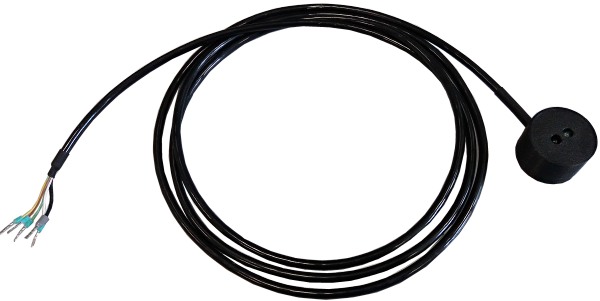 Examples of use
A typical example of the use of the ELM1 converter are remote digital readings of consumed electrical energy in households, industrial plants or apartment buildings. The advantage of digital reading over the usual pulse counting is the transmission of absolute consumption.
Direct reading of the ELM1 converter
Small and simple Smart Meters type H11 are designed for remote readings of one sampling point. They can work in a 2G or NB-IoT network. The H11 smart module contains 2 recording channels.

Network connection of ELM1 converters
A multi-channel telemetry station of the H3, H7 or C8 type can be used to read up to several dozen electricity meters via one RS485 data network. The universal telemetry station H7 contains 96 recording channels and the station C8 even 120 recording channels.
The communication module of these units transmits the measured data to the server via the internal GSM / GPRS modem.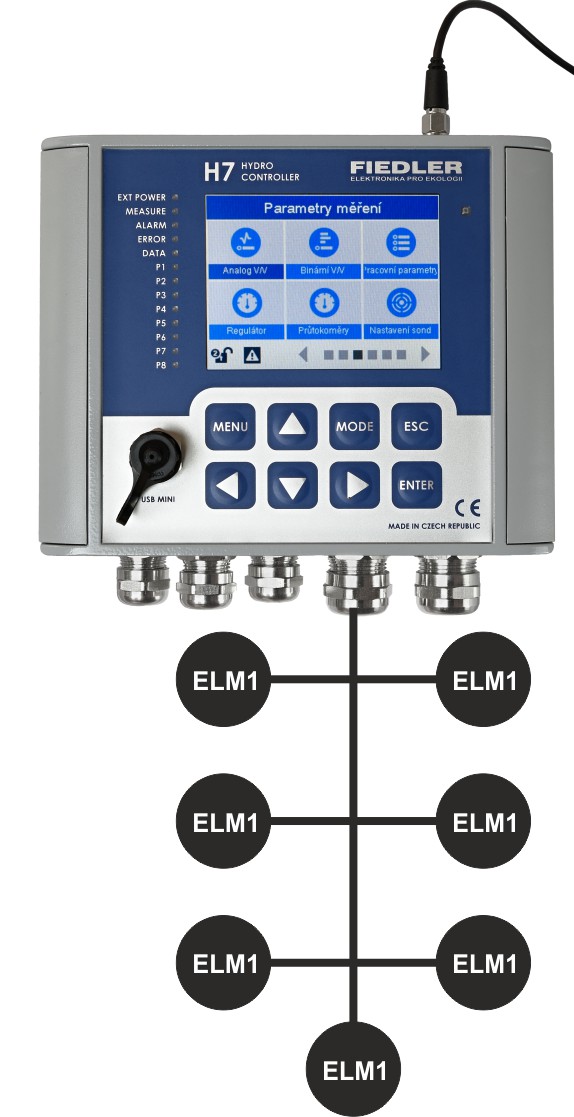 The RS485 serial communication line, which connects the individual ELM1 converters, should be drawn by one line with taps formed only by the ELM1 connection cables. Star-shaped branching of the network is not recommended due to reflections at the ends of long cables.
The H7 unit has 2 separate RS485 buses and the C8 unit even has 4 separate RS485 buses.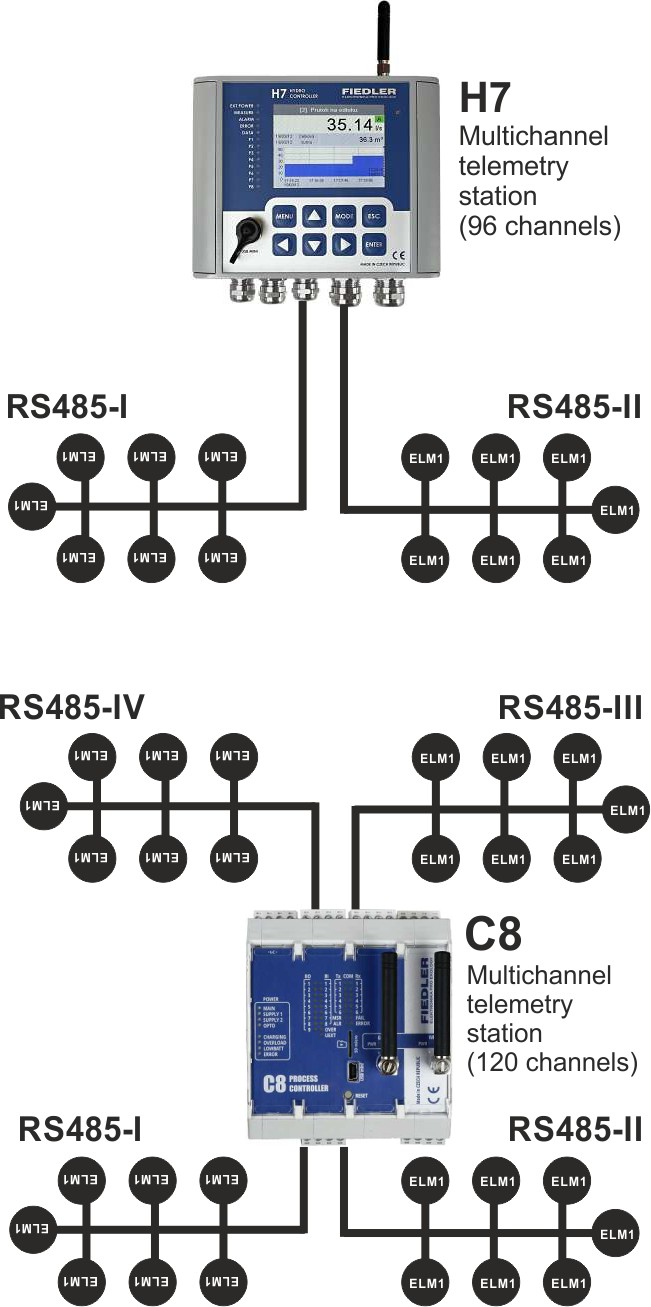 Reading of state registers of electric meter
Thanks to the large number of recording channels with the help of ELM1 converters, the above-mentioned telemetry stations not only read and archive dozens of electricity meters connected to one RS485 network, but can also read many other quantities from electricity meter status registers, including:Electricity meter serial number (OBIS C.1.0)
Total active consumption [kWh] (OBIS 1.8.0)
Active consumption in the top tariff [kWh] (OBIS1.8.1)
Active consumption in high tariff [kWh] (OBIS1.8.2)
Active consumption in low tariff [kWh] (OBIS 1.8.3)
Total active supply [kWh] (OBIS 2.8.0)
Four-hour maximum active consumption in the high tariff [kW] (OBIS 1.6.2)
Four-hour maximum active consumption in the low tariff [kW] (OBIS 1.6.3)
Quarter-hour maximum of active consumption in total (OBIS 1.6.0)
Datahosting
The rich software of the server provides the authorized user with graphical and tabular visualization of measured data from individual sampling points, statistical calculations and generates overview reports for further processing of measured data.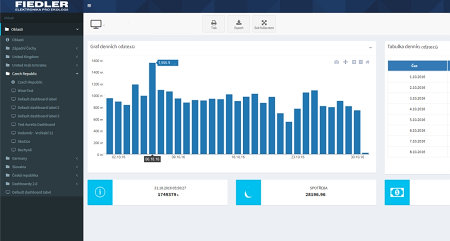 Technical parameters
Type of connectable electricity meters: electricity meters with integrated infrared data interface according to standard ČSN EN 62056-21
Communication interface: RS485
Communication protocol: MODBUS RTU slave
Preset com. address: 1 (adjustable address range = 1 to 247)
Supply voltage: 5 ... 28 V DC, current consumption max. 0.05 A (for 12V)
Connecting cable: 4-core shielded cable with a length of 100 cm
Dimensions: diameter 32 mm, height 20 mm
Weight: 140 g
Case material: PETG (3D printing)
Protection: IP40