Measurement of water temperature and conductivity in boreholes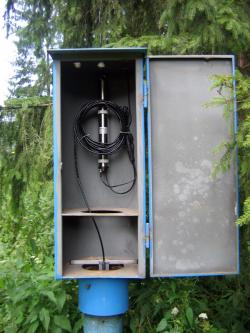 Telemetric station STELA-1 is equipped by serial interface RS485 through which other measuring sensors are joined (for example: ESV11 sondes for conductivity and temperature monitoring in boreholes). Water-level in boreholes is usually measured by pressure transducer with current output 4-20mA or 1-5mA.
More details about using of STELA stations are in the previous chapter "Level measurement in boreholes and remote data collecting".