Combined gagin and rain gauge stations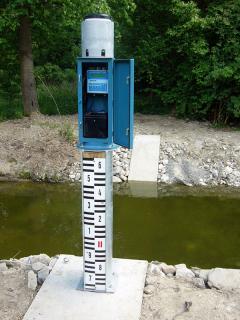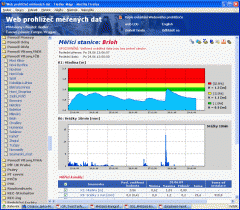 Water-level monitoring in the stream is closely connected with the intensity of rainfall. Telemetric stations M4016-G3 record water-level data and in the same time measure rainfalls. Water–level is monitored by one or two sensors and rainfall is measured by a shuttle rain gauge.
If the station is a part of the flood-protection warning system, it can warn commissioned persons of overrunning the precipitation amount by SMS messages. This kind of warning could be adjusted for detecting of rainstorm in a place of measurement. Very suitable supplement of the station is a soil humidity sensor.
All Measured data is regularly transferred into the server database.