Monitoring of running and technology of waste water treatment plants (WWTP)
The telemetric station M4016-G3 can be used for monitoring of small and medium-sized WWTP technology without using other controlling functions. The station monitors and transfers data into server or current dispatcher system. Also, M4016-G3 sends warning SMS messages.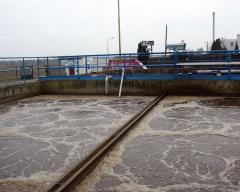 Further usage of M4016-G3 is transferring of measured data into the server database. For example, connection of the station with ISCO sampler, ISCO flow-meter or a multi-parametrical qualitative sensing head. In this case we offer a convertor of communicating protocols between M4016-G3 and used devices.
Detailed describtion of the unit M4016 is in the chapter "Monitoring of WWTP technology