FIEDLER Connect

Mobile application for data readings, device management and parameterization

FIEDLER CONNECT is a mobile application running on the Android OS designed for direct communication with FIEDLER AMS devices, primarily for the purpose of reading data from Smart metering modules, for their configuration and diagnostics. The extended version of the application also offers a user interface for manual consumption reading.
Features and functions
Display of current data and device configuration locally and via the cloud
Wireless communication with devices simply by attaching via NFC or Bluetooth
Application usable with other FIEDLER devices without NFC and Bluetooth support
Possibility to read alarms and events from the device
Unit diagnostics and support for manual readings
Support for off-line work in the application
High security and access control
The application is synchronized with the FIFLER AMS CloudFM web portal. In the case of manual readings, the data is recorded in the application and also sent to the web portal.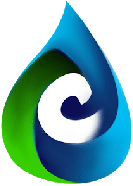 The FIEDLER CONNECT application can be downloaded to a mobile phone on Google Play.