Our company had installed more than 2,500 measuring configurations in the Czech Republic and abroad. These configurations consist of stations M4016 or STELA. Most of them are used for measurement of flow rate, water-level and quality parameters of water. More than 1 800 of these stations use datahosting, and daily report to our server with new data.
Water management companies: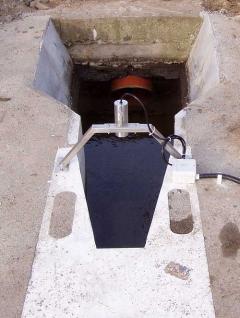 1.JVS a.s.

1.sčv a.s.

CHEVAK Cheb, a.s.

Královéhradecká provozní a.s.

Ostravské vodárny a kanalizace, a.s.

Pražské vodovody a kanalizace, a.s.

VaK Jižní Čechy, a.s.

VaK Pardubice, a.s.

VaK Vyškov, a.s.

VAS Jihlava, a.s.

VHS Benešov, s.r.o.

VHS Sitka, s.r.o.

Vodárna Plzeň, a.s.

Vodárenské sdružení Bechyňsko

VS Chrudim, a.s.
Research institutes, universities and management of national parks:

Aquatest, a.s.

Biologické centrum AV ČR, v.v.i., HBU

DHI, a.s.

ENKI, o.p.s.

Přírodovědecká fakulta UK v Praze

Správa NP a CHKO Šumava

Univerzita Palackého v Olomouci

Ústav pro hydrodynamiku AV ČR, v.v.i.

VÚMOP, v.v.i.

VÚV T.G.M., v.v.i.

Zemědělská fakulta JU v Č. Budějovicích
Flood warning systems in cities and villages: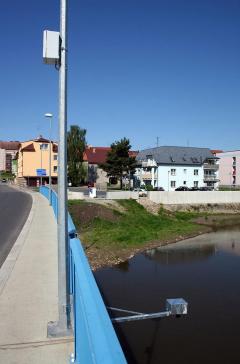 Blatná

Dačice

Dvůr Králové

Hodonín

Horažďovice

Kralupy n/Vltavou

Olešnice v Orlických Horách

Olomouc

Prachatice

Prostějov

Protivín

Přeštice

Příbram

Rožnov pod Radhoštěm

Rychnov nad Kněžnou

Světlá nad Sázavou

Svitavy

Trutnov

Valašské Meziříčí

Zlín
Industrial and other references:
Čepro a.s., HBSW a.s., Robert Bosch, s.r.o., Skanska CS a.s., ŠKO-ENERGO s.r.o. and several smaller companies.