Measurement of qualitative parameters of surface water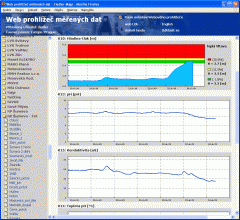 ESP11 pH-meters, ESV11 conduct meters and other sondes can be joined with gagin stations. Sensors are connect with M4016 station via serial interface RS485. Stations M4016 collect data from sensors and communicate with ISCO Samplers 6712 and multi-parametric YSI sondes. Data obtained from both devices are transmited into the server database.
Example of measured variables:
pH, conductivity, cataract, water temperature, number of filled bottles in the sampler, the sampler running condition, etc.