Measurement of height and water value of snow cover
The current height of snow cover in mountain areas and its corresponding water value can be an important element in making forecasts of the potential danger of lower-lying areas from flooding from melting snow, especially in connection with extraordinary rainfall activity, often associated with the arrival of a warm front.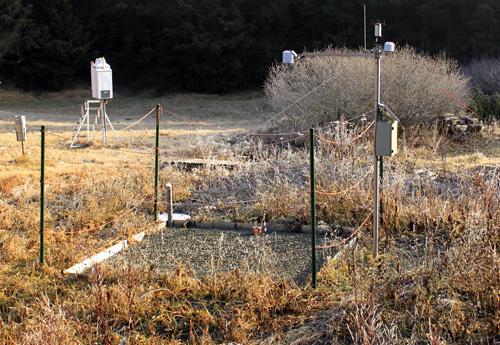 In recent years, we have delivered and installed more than 10 such measuring stations for the Czech Hydrometeorological Institute precisely for monitoring the amount of "water" stored in the form of snow in the mountainous areas of our republic.
Telemetry station H7 or M4016
All stations are based on proven telemetry units H7 or M4016-G3, which are located on 3 m high meteorological masts. The measured data are automatically transferred several times to the CHMI database for further processing.
Snow cover height measurement
The height of the snow cover is measured by an ultrasonic sensor US4200/RK, which is equipped with a radiation cover to increase the accuracy of the measurement and has a specially set measuring algorithm for this case.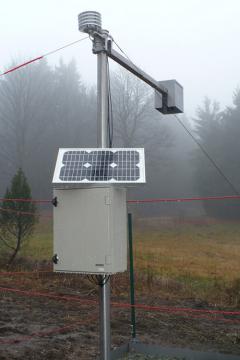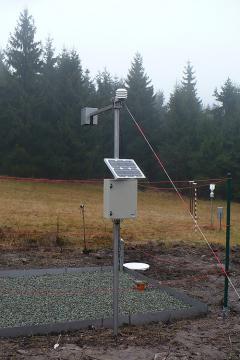 Measuring the water value of snow cover
The water value of the snow cover is measured by means of a hydrostatic pressure sensor, which is placed in a special, 10 cm high snow cushion with a diameter of 3 m. The large area of the pillow reduces the measurement error due to the cohesiveness of the snow cover at the edges of the pillow.
Measurement and recording of other meteorological variables
In addition to the above-mentioned sensors for monitoring the weight and height of the snow cover, a number of other sensors are also connected to the snow measuring stations. In addition to measuring air and soil temperatures at different depths, wind speeds and directions or relative humidity, it is, for example, a tilting shuttle volume flow meter to determine the amount and intensity of melting water flowing from the area defined by the snow weighing cushion.
Meteorological and snowpack measurement stations