Measurement of chosen variables in water tanks and lakes (ponds)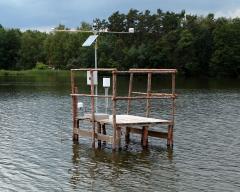 A great number of our M4016-G3 stations are used for measurement of water qualitative parameters in water tanks and lakes (ponds). There are examples of same users:
Hydro-biologic institute
University in České Budějovice
Povodí Vltavy s.p.
Agricultural water management, etc.
Some of our applications have very interesting design. For example, we installed the measuring station M4016 in Římov. This station measures temperature in 40 meters depth and helps to determine right depth for water off take which supplies drinking water preparing plant in Plav.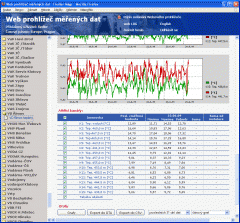 Agricultural water management uses our M4016 stations for continual monitoring of several water tanks. ESP11 pH-meters and ESV11 conduct-meters are connected with M4016-G3 units through which they are regularly calibrated.
We can offer other special sensors. More information you can get on email info@fiedler-magr.cz