MEK1 External module of RS-232/MODBUS_RTU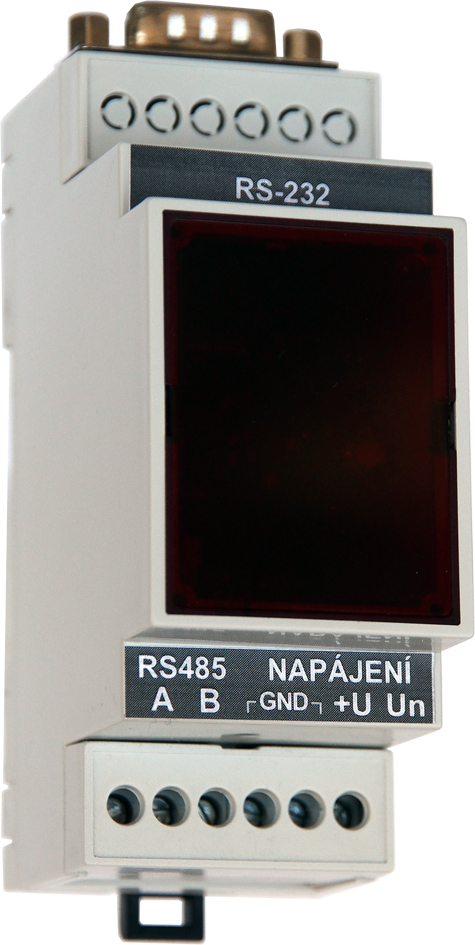 The MEK1 module is used to connect external devices to stations M4016, H1, H2, ... via a serial communication line RS-232.

On the side of the connected external device, the module has an RS-232 bus connected to a separate 9-pin CANON connector and on the side of the connected unit (H1 or another) it is an RS-485 bus under the FINET protocol. In the basic version, the MODBUS_RTU communication protocol is implemented on the RS-232 side in the MEK1 module.

The module is adapted for mounting in a switchboard on a 35mm DIN rail.
Communication signal converters and communication cables